3 Minutes to freeways
10 Minutes to downtown St. Paul and the airport
On 8 major bus lines
Just steps from parks, restaurants, shopping and gyms
Wentworth Center is located in the thriving business community core of the West St Paul City Center. We are just across the street from WSTP City Hall (including Fire and Police Dept), the new LA Fitness facility and the WSTP Rec Center and are surrounded by Parks, Restaurants, Shopping and other conveniences. The new Dakota County River to River walking and biking trail system now runs across the South and East edge of our property.
EXCEPTIONAL BUSINESS PARTNERS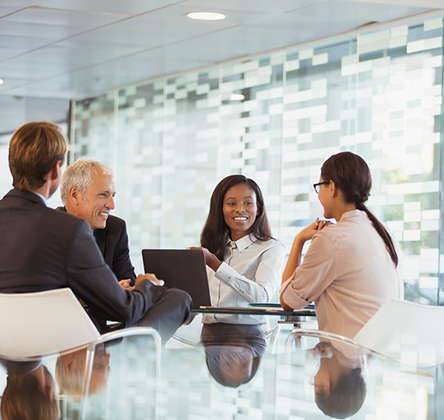 Kudos to Wentworth Center!!! Over the years our business space has required contraction and expansion. The Wentworth team has always been very helpful and supportive. Their exceptional vision and guidance continues to be a valuable resource in our growth.
– Cameron Lepisto
Progressive Individual Resources II
Benefits of working with Wentworth Center:
Flexible design for your business environment
On site management that are pleasant, knowledgeable, and easily accessible
Affordable pricing starting at $18.50 sq ft gross (includes operating expenses, CAM, etc.)
Updated building to match the renewal projects of West St. Paul's business district.  Key infrastructure has been updated or created. 
New multi use development
Roadway improvements
Improved accessibility for foot and bike traffic
New community venues
Much, much more
CONVENIENT AREA AMENITIES
A few steps from Wentworth Center, tenants can clear their minds and relax in wonderful parks,  sample a wide variety of dining, shop at a popular venues, or enjoy an intense work out.
Marthaler Park
A 34 acre sanctuary with walking paths, pond, rolling green space, picnic facilities all just 500 feet from Wentworth Center.
City Center
Several shopping centers are a short walk away, a fitness center, civic center, city hall, library, and police department are just a few hundred feet away.
Restaurants
Dozens of restaurants within two blocks, including: Carbone's Pizza, Lucky China, Chick-fil-A, Panera, Beirut Restaurant, Taco Libre, Tokyo Sushi, Applebee's and more.
Convenient Housing
Two new 54 unit apartment buildings being constructed within a few blocks.
Biking and Walking Trails
Trail expansion for the River to River Greenway project.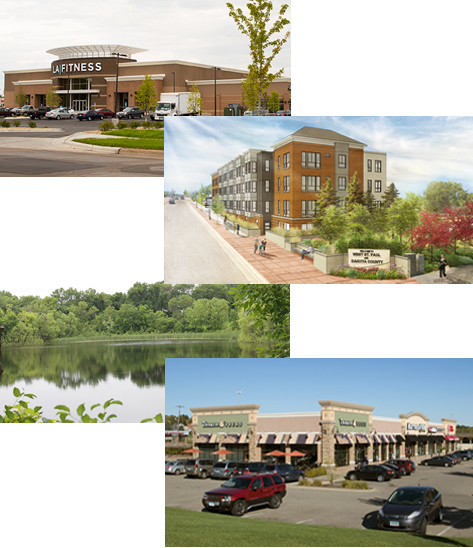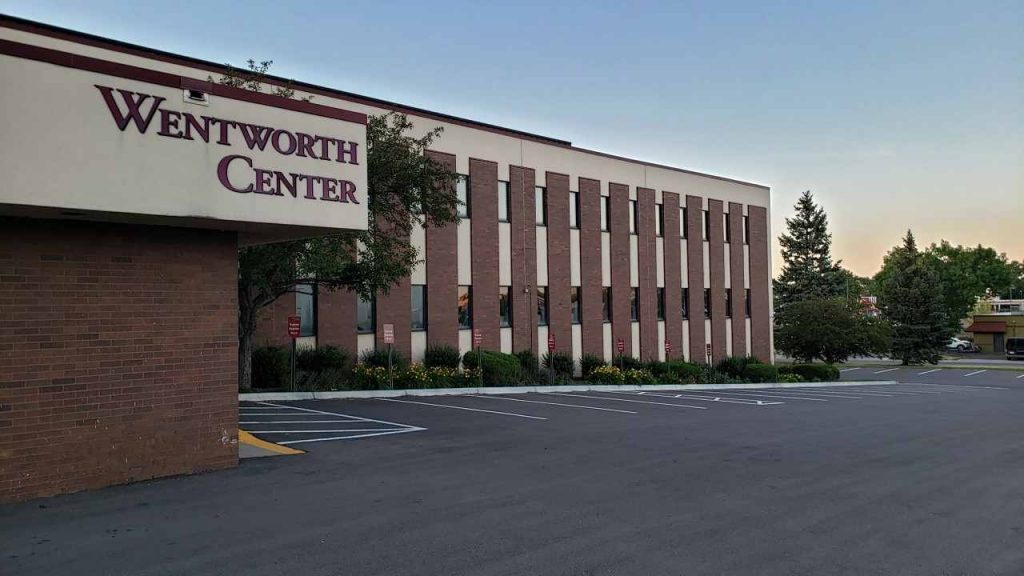 Wentworth Center is the perfect location for your enterprise.
There are a number of factors to consider when assessing the real costs of leasing a space. Often referred to as Triplenet, this paper explains what to be looking for regarding leasing.
Visit West St Paul online by clicking HERE.
Check out the When You are Planning to Lease checklist. This easy read document covers many items you need to consider when selecting a new space.
How to contact us:
Info@wentworthcenter.com
Phone: 651-451-6400
Suite 275 is 1,555 RSF. It is a beautiful space with 5 offices, copy area, reception and a large Conference Room. Click here for a downloadable brochure about this space.